Our producers are the core of Gourmetto's operations. We work only with the best to make sure we bring you the best. That is why we take great care when we select new products: we will only accept it once we have assured that it is made by great people. Our producers are not just masters of their craft, but also ethical producers; and they operate with respect to the environment, the local communities and the cultural traditions they uphold.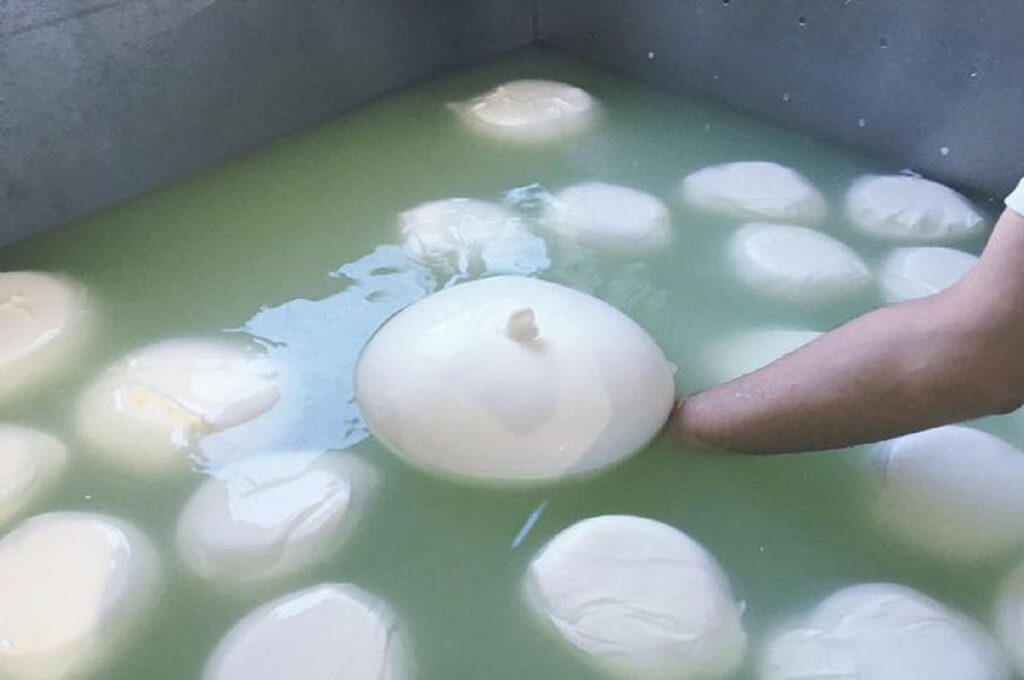 Caseificio La Fattoria is an institution in Battipaglia, and it is the only place in the world where you can get the famous Zizzona, our favourite mozzarella di bufala.
These amazing cheese makers are based in Battipaglia, near Naples, home of the best buffalo farms and mozzarella makers in the world.
With our two days delay between production and delivery, we swear you will never be able to find a better and fresher mozzarella anywhere in the world… well except right there in Battipaglia.
Barbero is an historical artisanal chocolate shop, established in 1881 in the small city of Cherasco, in the Langhe region of Piedmont, where they still operate.
The Langhe region is one of the best agriculture sites in Italy and is home to some of the best cheeses and wines, as well as other speciality products like white truffles and hazelnuts.
Barbero mixes traditions, the best local ingredients, and their century old experience to make amazing sweets like Gianduiotti, Cremini, Gianduia spread and much more.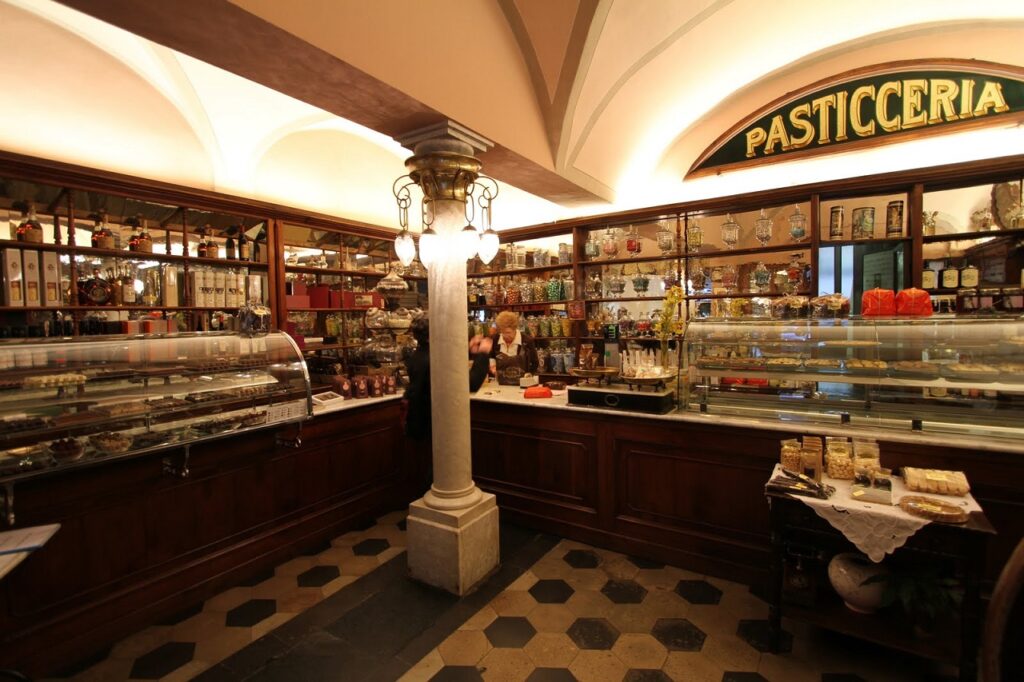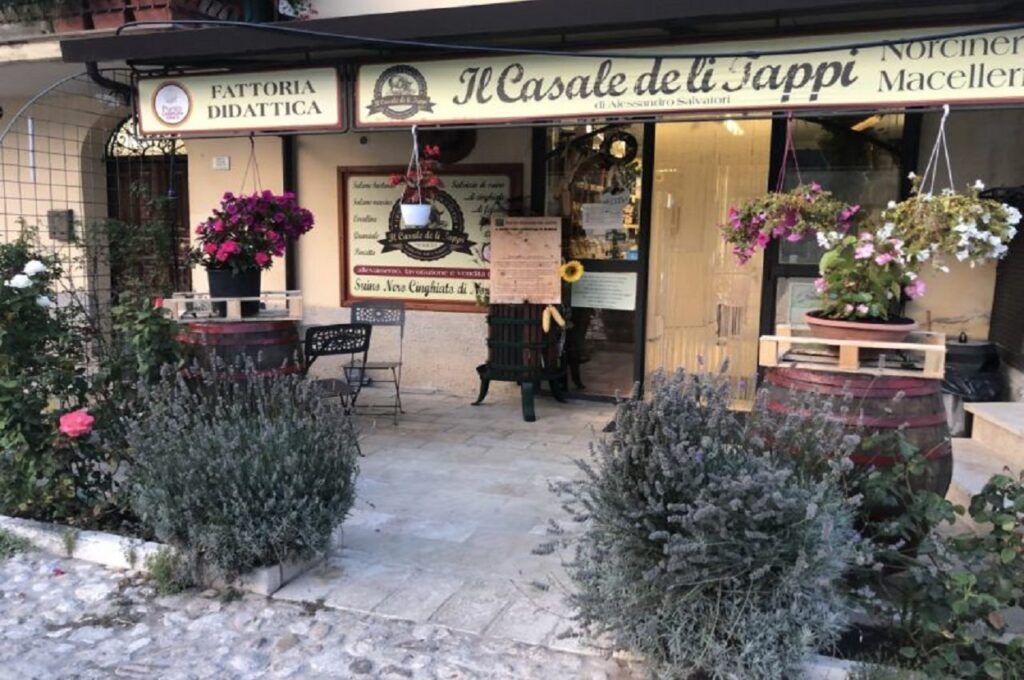 Casale de li Tappi, from Norcia, is a traditional farm and butcher in the region of Umbria, home of one of the oldest pork breeding traditions in the world, dating back since ancient Roman times.
Their farm was established in 1951 out of love for their land, their traditions and gastronomic culture. Their pigs slowly grow, happy and free to roam and eat all the good food that naturally grows in their rich land.
In addition to the traditional Salami, Pancetta, Guanciale and other traditional meats, they also produce delicious legumes such as green lentils, the traditional borlotti beans, and grass peas.
The Society for Mediterranean Authentic Food is an association of artisanal producers from Calabria, a land rich in traditional foods, famous for their bold unapologetic flavours.
The land of Calabria combines high mountains with the hot sun of the Mediterranean, making this a uniquely rich environment for growing the best fruits and vegetables.
From this harsh but beautiful land comes a diverse range of delicious products like their spicy dry sausages, rich vegetables preserves, and traditional cheeses.
Be careful, though, some of their sausages can get very spicy!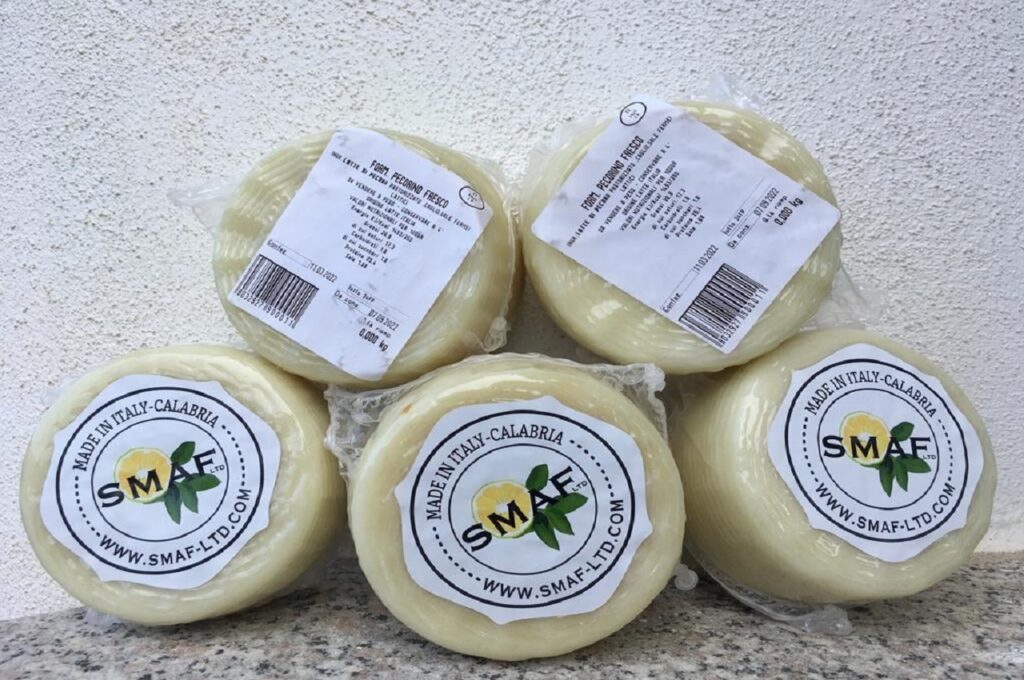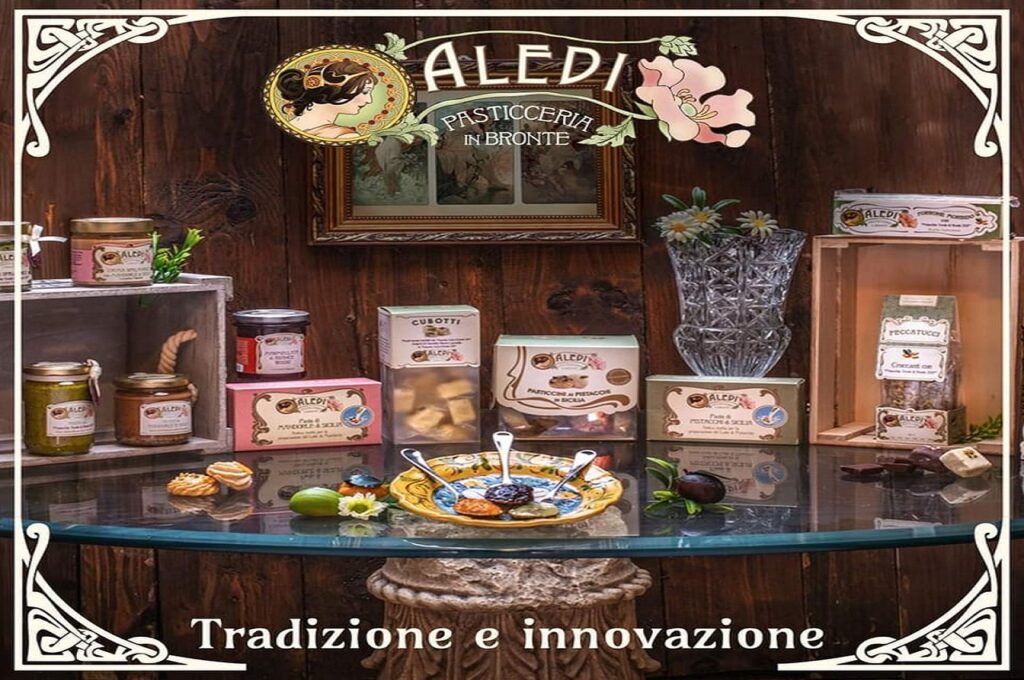 In Bronte, the home of the best pistachio in the world, we found the traditional bakery Aledi.
Located at the foot of Mount Etna, it makes the most of a land that, despite its hardships, rewards hard work with amazing products. This bakery takes only the best local ingredients, including Pistachio, Almonds, and Lemons and makes incredible pastries and cakes.
From this shop we will bring you the delicious spreads and our traditional Christmas and Easter desserts: the Panettone and the Colomba.
Parmigiano Reggiano is one of the most famous Italian products, and it is in part thanks to the Cantarelli family, which has been pioneering the export of the best products of Emilia Romagna, since 1876.
Today, the family business is in the wise hands of Massimiliano Cantarelli and his son Fernando, the 6th generation, and their spirit and dedication to the product of their land has not changed one bit.
The cheeses are made with milk from local ethical dairy farms and are carefully aged in the traditional stone caves, to fully develop their iconic flavour, at the same time very savoury and very delicate.
Cantarelli also let us take advantage of their expertise and knowledge of their land to bring us other amazing products like hams and salamis, and the world renowned Aceto Balsamico di Modena, all coming from small local producers.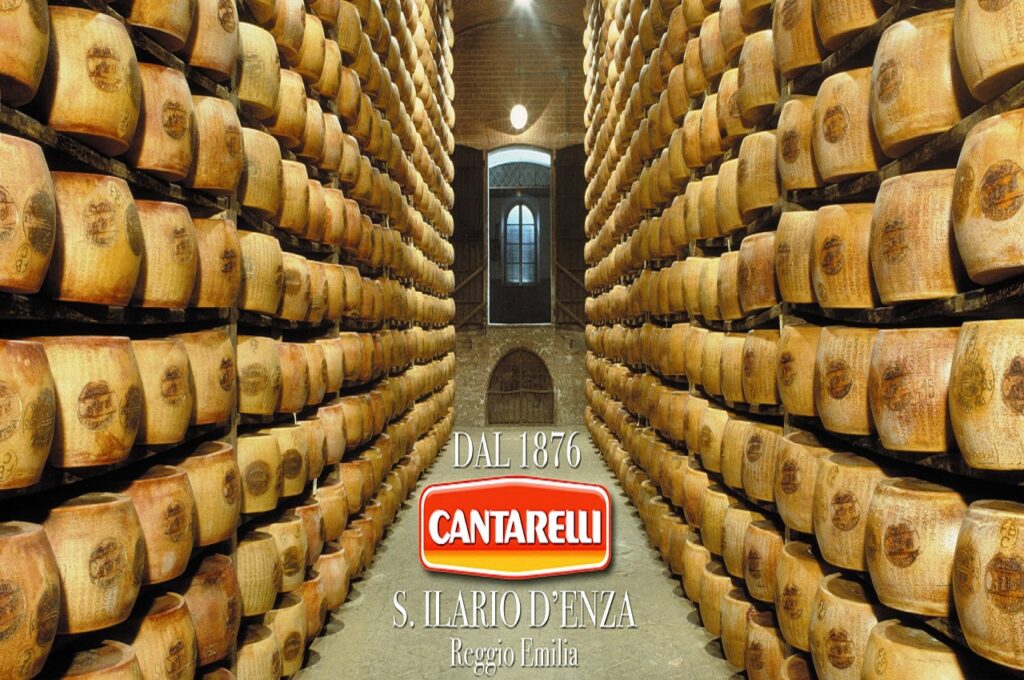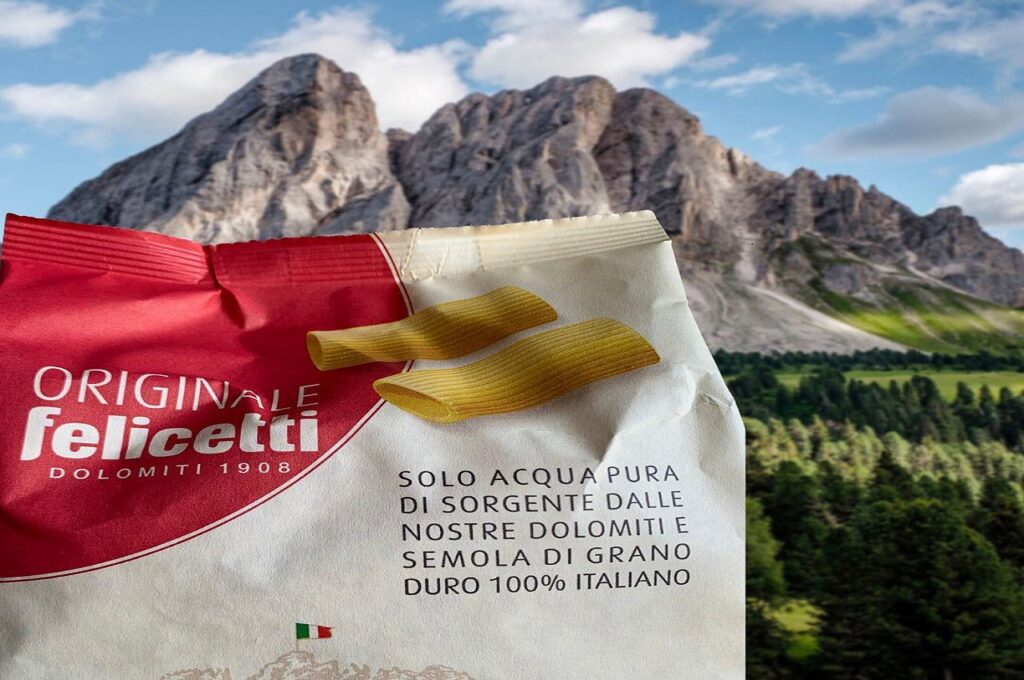 What do you get when you combine pure water from the Alps, methodical research of the best varieties of durum wheat, over 100 years of experience in pasta making, and a keen eye for research and innovation?
The answer was found by the Felicetti family, pasta makers since 1908, when their hard work and skill was recently recognized as the best producers of dry durum wheat pasta in Italy, which basically means best in the world.
Today, their organic and sustainable pasta has become the choice of many chefs, including the king of Carbonara Luciano Monosilio, three-stars Norbert Niederkofler, and the legendary Carlo Cracco.
From Cuneo, in Piedmont. Master Marco Giacosa joins tradition and innovation to produce amazing handmade pasta.
The pasta is made only with local fresh organic eggs and flour, and is expertly kneaded, rolled and hand-cut by Marco Giacosa himself and his experienced team.
Tradition, innovation, experience, and a touch of genius madness, all this is found in Marco's pasta, from the very traditional white tajarin (a very thin hand cut tagliatelle) to the very innovative tagliolini with Barolo wine.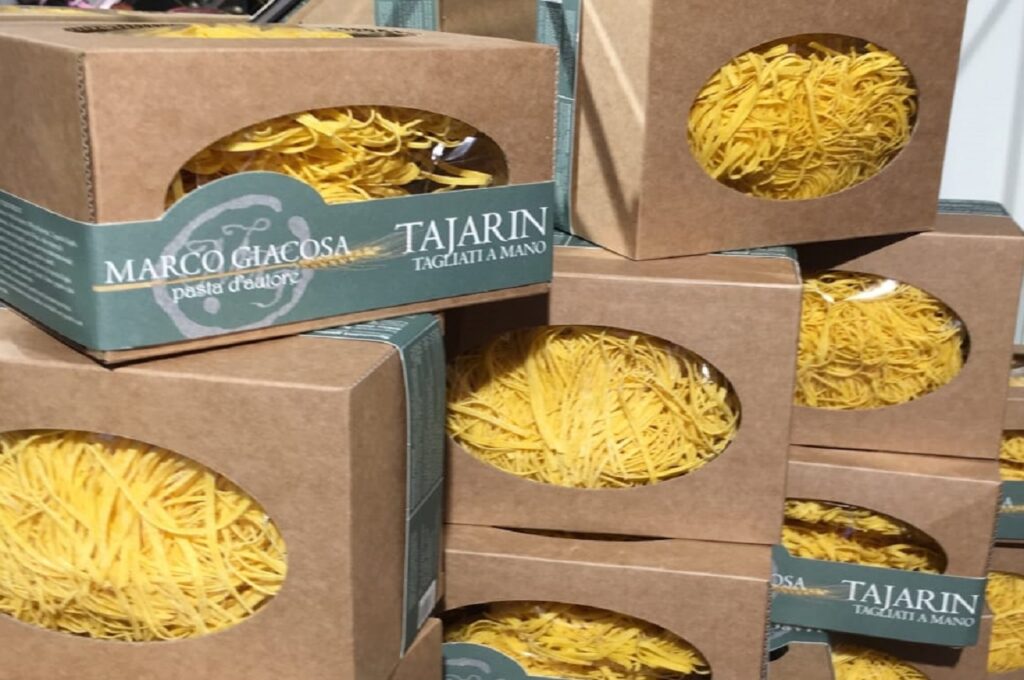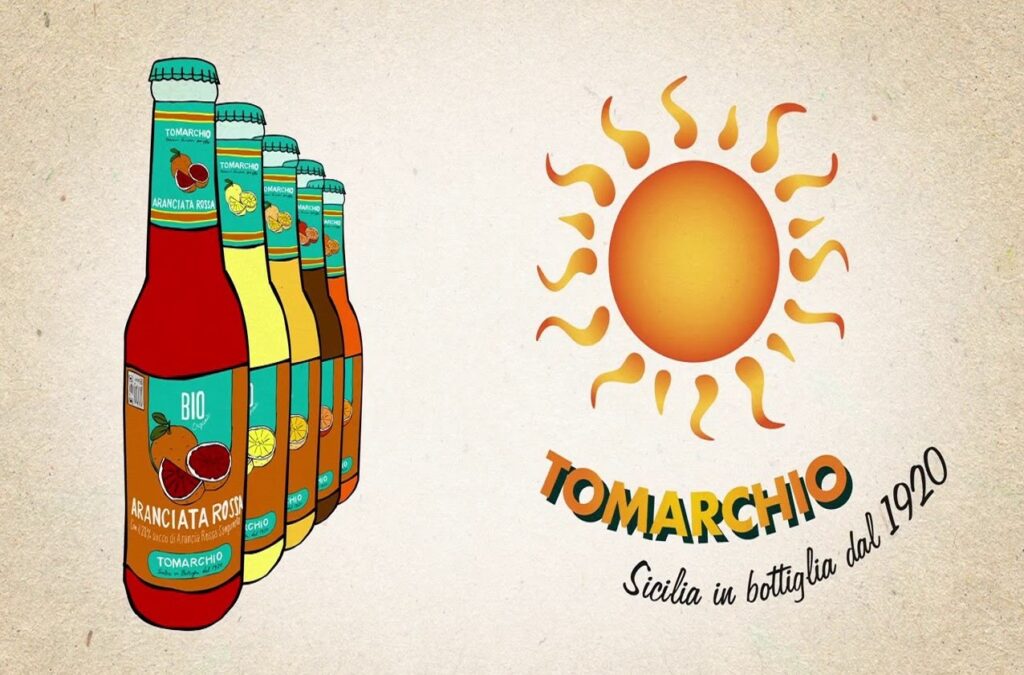 One of the many gifts of Mount Etna, a hard but rich land, here is Tomarchio Bibite, maker of organic sodas since 1920.
Tomarchio uses only the best fruits, grown in local organic farms in the Sicilian sun, and the purest water from the sources of Mount Etna to make their sweet and refreshing drinks.
Born out of Pina Salemi's dream of having her own farm in the heart of Sicily, we now have SalemiPina, an amazing producer of organic vegetable preserves, tomato sauces and olive oil.
Today, Pina and her children make some of the very best vegetables products that Sicily can offer. All ingredients are grown in house, 100% organic and sustainable, ensuring their products are not only full of flavour, but also rich in vitamins, minerals, and nutrients.